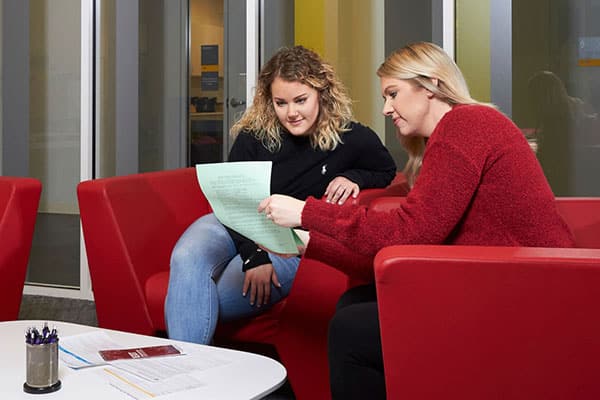 Financial Aid Terms You Need to Know
If you're ready to apply for college, the process may seem daunting, especially when it comes to the financial aid process. This list of financial aid terms can help you cut through the clutter as you navigate the world of financial aid.
19 Must-Know Financial Aid Terms
Types of Aid
Federal Work Study: Part-time jobs that are given to undergraduate and graduate students with financial need.
Grant: FREE money! This gift is awarded based on financial need and does not need to be paid back.
Scholarships: Financial gifts that do not have to be paid back. They can be unique to the institution or organization that offers them and can be a one-time amount or renewable each year.
State Aid: Financial assistance that a state offers to eligible residents. These offers vary from state to state and can include grants and loans.
---
Loans
Parent PLUS Loan (Direct PLUS Loan): Federal loans awarded to parents of dependent undergraduate students.
Private Loans: Loans that are funded by private institutions such as banks or credit unions that have terms and conditions set by those lenders.
Subsidized Loan: Federal loan where the borrower is not usually responsible for paying interest during a school, grace or deferment period.
Unsubsidized Loan: A loan not based on financial need, where interest is accruing on the loan at time of receiving loan.
---
FAFSA Terms
Entrance Counseling: This process explains all the rights and obligations that you agree to meet when you accept a loan. Once you finish this process, a record of your completion gets sent to your institution.
FSA ID: The first step to completing the FAFSA. You and your guardian will each need one of these unique usernames and passwords that act as your signature when you are filling out any federal forms.
Master Promissory Note (MPN): Usually a legal document containing loan repayment terms and borrowers' rights and responsibilities.
Origination Fee: Percentage of the loan amount charged by the lender for the processing of your loan.
Student Aid Index (Formerly Family Contribution): The Student Aid Index (SAI) is a number that is pulled after completing the FAFSA. It tells an institution's financial aid office how much federal aid the student will receive if they enroll in that institution.
---
Enrollment Terms
Tuition: A sum of money owed for instruction and other fees from attending a college or university.
Academic Year: Defined as one complete academic year at the same college or University. An academic year can also be two complete half-years at different institutions.
Cost of Attendance (COA): Includes tuition, fees, housing, meals, and allowances for books, supplies, transportation, loan fees, and dependent care. This may also include other miscellaneous expenses like computers or costs related to disabilities.
Direct Costs: These are expenses you will be billed when you enroll in an institution.
Room and Board: The cost of food and housing. These expenses are sometimes included in the cost of tuition.
Full-time student: Defined as an undergraduate student enrolled in at least 12 college credit hours.
Don't be afraid to Ask for Help
These financial aid terms will provide you with a foundation to begin your financial aid journey. These terms and more are also available at studentaid.gov.
Other Featured Stories
As an EMT, a Eutectics Cross Country runner and pharmacy student, sophomore Enze Hao is setting his sights on a future career in health care at UHSP.
UHSP student researchers presented their chemistry research at the American Chemical Society (ACS) National Conference.
Filling out the FAFSA is your first step in the financial aid process. Follow these do's and don'ts so you are ready when the time comes.