Apply Now
First, let us say that we are ecstatic that you choose to apply to University of Health Sciences and Pharmacy in St. Louis and pursue a career in health care. As you take the next steps, remember that we'll be with you every step of the way. Now, let's begin your application.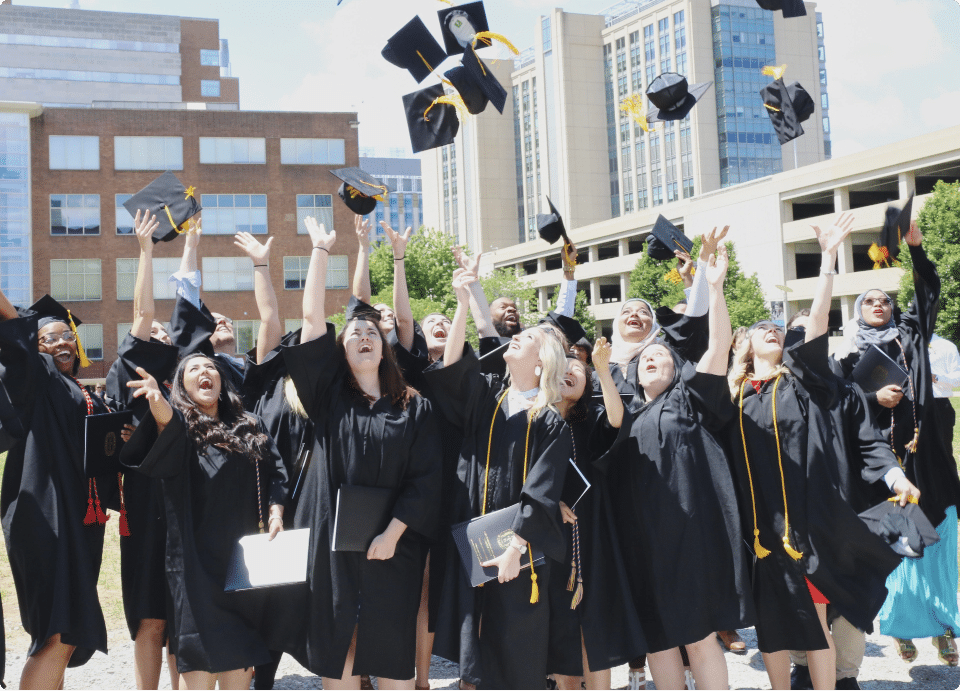 WHERE IS MY APPLICATION?
Wondering where you're at in the admissions process? Check the status of your application in our applications portal.
Admissions Guidelines
Prepare for a variety of health care careers or build a foundation for graduate or professional study with one of our bachelor's degree programs.
Have Questions?
We're here for you. We're here to guide you through the process. Please contact the Office of Admissions at 314.446.8328 or admissions@uhsp.edu for any questions or to learn more.