Fitness and Recreation for Everyone
Fit bodies nurture fit minds. And, University of Health Sciences and Pharmacy is committed to nurturing a healthy lifestyle and providing a welcoming, nonjudgmental environment for all students to achieve their health goals.
Plus, staying active allows you to serve as a healthy example to your future patients, learn what it's like to be a part of a team and reduce stress – all while having fun.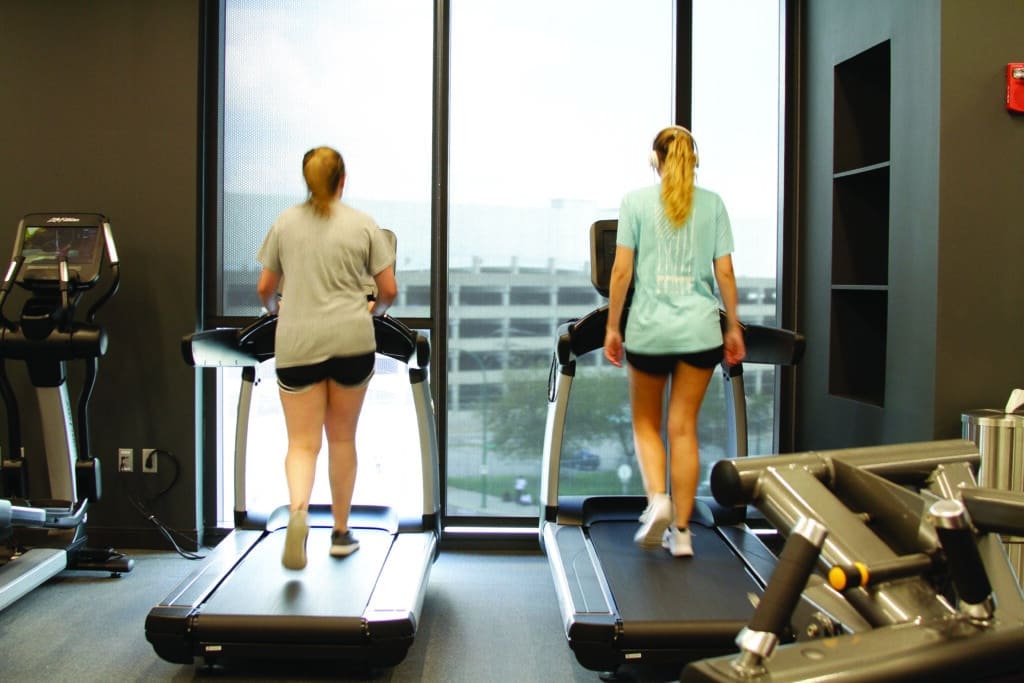 RAS Fitness Facilities
Physical activity is a great way to decompress and manage stress, while also pursuing a fit lifestyle. The Recreation and Student Center features multiple spaces for you to stay active and connect with your peers, from a 10,000 square-foot fitness center to an indoor running track to a group exercise room.
10,000 Sq. Ft.
FITNESS CENTER
South Residence Fitness Center
Open to all students, the South Residence Hall Fitness Center is outfitted with the exercise equipment you need to stay active and engaged with your overall well-being. For South Residence Hall residents, it is just a short elevator ride to your fitness oasis.
Cheer for the Eutectics!
UHSP hosts a number of intercollegiate sports teams, allowing students to both compete and cheer on their peers.