We believe nurturing a healthy lifestyle and providing a welcoming, nonjudgmental environment for all students to achieve their health goals, is essential to a well-balanced life.
Our two campus fitness centers provide students with a place to stay active and healthy, featuring top-of-the-line facilities, including a full range of cardio and strength training equipment from treadmills to weight machines, that allow you to stay fit your way.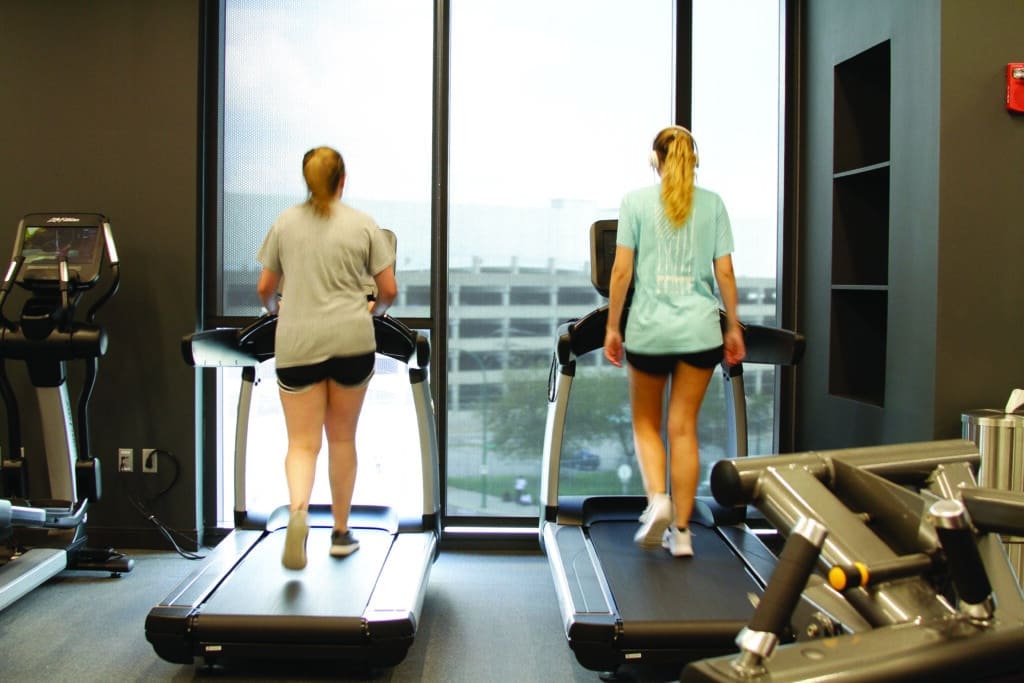 RAS Fitness Facilities
Physical activity is a great way to decompress and manage stress, while also pursuing a fit lifestyle. The Recreation and Student Center features multiple spaces for you to stay active and connect with your peers, from a 10,000 square-foot fitness center to a group exercise room.
10,000
square-foot
Fitness Center
200
meter, two-lane
Indoor Track
GYM
Recreational
Gymnasium
South Residence Fitness Center
Open to all students, the South Residence Hall Fitness Center is outfitted with the exercise equipment you need to stay active and engaged with your overall well-being. For South Residence Hall residents, it is just a short elevator ride to your fitness oasis.